Pre-booking Tips and Tricks
Pre-booking Tips and Tricks

How will your business benefit from pre-booking your clients? This will help you grow and increase revenue and it will surely be profitable. Anyone who got frustrated here that clients are not pre-booking their appointment? There's actually a lot of factors on this issue.

When you master this, you will be able to achieve something big and increase productivity in your business.

All throughout the years, I have a trial and error on how to master the art of our pre-booking my clients and how this works so well as long as you know some steps.

I hope that these are beneficial for you in your business and hope to hear your thoughts too in case you have some additional information that we can share with our #lashtribe.

1. Make sure to check your schedule
You should have check your schedule and block specific dates and have it in advance like 4-8 weeks ahead. You can't afford to miss out any appointment due to inability to block dates that your clients' needs to book.

2. List the recommended refill dates for every client.
Depending on the kind of clients you are having, or if the clients' needs a full new set instead of a refill. As part of our service to our clients, we also have to remind our lovely clients on how to care of their lashes. Every after appointment, make it a habit to remind them on ways how to make their lashes healthier, because with a healthy lash it helps will eventually have a greater retention.
3. Quick reference for clients
Make life easier for clients to pre-book you, make it part of your customer service to inform the clients on their schedule. I would suggest to send them messages with the complete information on how to pre-book their appointments. Make it a habit to give relevant information to your clients, easy to understand. This could be given via email, printed on paper or send them text messages.

4. A gentle reminder
Let's face it, some clients tend to forgot about their needed appointment and they would really appreciates it if you remind them by messaging them a few weeks before their supposed appointment.

You can make a script for you to easily be used and to be sent to your clients. If you are having some doubts on asking clients to ask their clients to pre-book, you can start with asking how their lashes are, will there will be any issues that you can address with. This will be an additional good point on your end, clients love it when you still care for them even after their full set.


5. Communication is the key
Some lash artist is giving a reminder card as part of the aftercare routine kit for their clients. Apart for that, have an extra mile to call them to remind them that they are due for their refill.


6. Consistency brings productivity
These are some ways on how to inform your clients to pre-book their appointment. Make sure that you will be consistent on reminding your clients, we also like to develop discipline on our clients to be able to their skills to pre-book their appointment right away and less need to remind them.


7. Be creative
Run some promotions, offers or discounts, this will encourage your clients to come back for more and it will really motivate them to book right away. It can be book open slots that are less likely to be booked by clients, give discounts for loyal customers. You can also have a bring a friend referral scheme.

8. Be proactive
Some clients will say: "Let me check my calendar first and I will just inform you". Oh well, it you will just let it slip, this might be a missed opportunity for your business to have this client.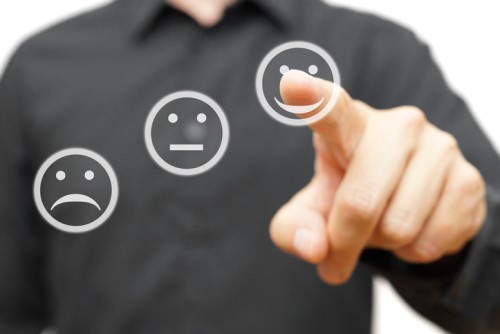 So, be proactive, you can say: "You know what, I think I have a slot for you here on this (date) and (time)? This will be the last slot for that day, the day that you needed to have your refill schedule, would you like me to reserve this for you?
Check this blog entitled: "How to get more lash clients?" and you might get some helpful tips on how to build your clientele. 
Anyone needing lash support? Our Facebook Support Group will always be open for the kind of support that you will be needing on this lash journey. 
---